Testimonials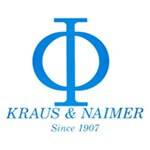 "We are very impressed with both the quality and cost of the repairs carried out by Electronic Repair Ireland on our industrial power supplies and equipment. We would not hesitate to recommend their services to any organisation and will continue to use them ourselves."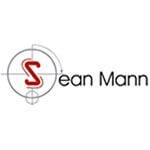 "Electronic Repair Ireland provide an excellent repair service for our high value catering equipment. We are happy to recommend their services to others with similar needs."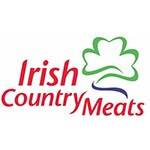 "Electronic Repair Ireland recently repaired an Industrial PC that we originally thought may be beyond economic repair. However, they were able to repair the unit at a price well below the replacement cost and we are delighted that it is running perfectly since we received this back. We would like to thank Electronic Repair Ireland and would highly recommend their services."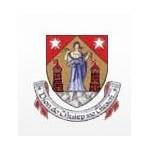 "Electronic Repair Ireland repaired a number of high value medical devices for us. We found the service to be professional and the standard of the work carried out to be extremely high. On top of this the repairs they provided were cost effective when compared to any other alternatives available to us. We will certainly be using Electronic Repair Ireland for high value device repairs in the future."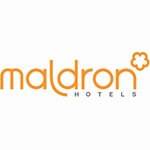 "Electronic Repair Ireland provides an excellent repair and maintenance service for our specialised laser equipment which is very difficult to find anywhere else. We find the standard of the work to be very high and will continue to use them for all our specialised repair needs."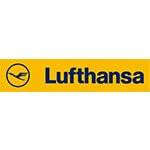 "In our business we need precision and reliability. When we had a number of boards from different devices that needed repair we were delighted to discover that Electronic Repair Ireland were able to fix all of the boards to the highest standard. It was very convenient to be able to send all of the boards to the one company, who offered a professional service and had the expertise to repair any device we sent to them. We found Electronic Repair Ireland to be flexible to our needs and were a great help with other equipment problems we were also having. We would certainly recommend them to other companies and will continue to use them ourselves in the future."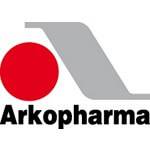 "We recently used Electronic Repair Ireland for a complicated repair to a board from one of our units. We found them to offer a reliable and most importantly cost effective solution. We will be using Electronic Repair Ireland for our repair needs going forward and would not hesitate to recommend their highly professional service."
"I had an inverter that needed to be repaired and sent it to Electronic Repair Ireland who had the expertise to repair it at a fraction of the cost of buying a new inverter. I was delighted with this and have had no problems with it since. I will use Electronic Repair Ireland if I have other devices that need repair in the future and would not hesitate in recommending their services to others in a similar situation."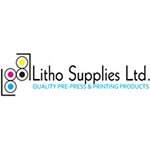 "Electronic Repair Ireland repaired a PCB board for us from a unit that was down and holding up production. They provided an excellent service with a quick turn around time and all at a considerably lower price than the replacement cost of the board."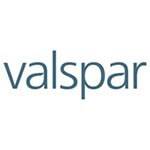 "We recently sent a unit which ran a large motor in one of our factories to Electronic Repair Ireland. We found them to offer a fast and reliable service for what was a complicated repair and would recommend their services to other companies with high value production assets."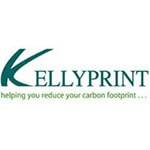 "An important device was not powering on due to some water damage. Electronic Repair Ireland were able to evaluate the problem quickly and explain to me what was needed to do the repair. The service they provided was excellent and quick too, as we had the device back the next day. I would not hesitate to recommend the service and capability of Electronic Repair Ireland."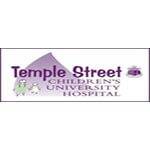 "We recently sent an obsolete anesthesia monitor into Electronic Repair Ireland, when the manufacturer could no longer provide us with parts to repair the machine. We were delighted that Electronic Repair Ireland were able to repair this and with an extremely quick turnaround time of only 2 days which was very important to us."
"We sent an Ultrason 1 Ultrasound to Electronic Repair Ireland and were highly impressed with their repair ability. We previously sent units like this to the UK so we are delighted to have found a company in Ireland who can perform medical equipment repair to such a high standard. We will be using Electronic Repair Ireland for our repair needs going forward."
"We recently damaged a machine that is vital to our operation. We dropped it into Electronic Repair Ireland for urgent repair as it was costing us money everyday it was down. We were delighted to have this back to us in full working order so quickly and have since recommended Electronic Repair Ireland to other businesses in our area."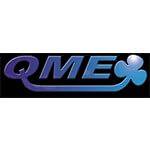 "We discovered Electronic Repair Ireland last year when we had a faulty Omnex Radio Control System that was in urgent need of repair. This item was important as it was needed urgently to get an expensive underground mining machine back up and running. Electronic Repair Ireland did not let us down and had this repaired for us really quickly. We have used their services on a number of boards since and have always found them to consistently provide a high quality service while maintaining a quick turn around time. We will continue to use Electronic Repair Ireland for these repairs and would recommend them to anyone in a similar situation."
"We had a main power supply board from a plasma cutting machine which I sent to Electronic Repair Ireland for repair a few weeks ago. The machine itself was quite old so the boards were no longer being produced. Electronic Repair Ireland had this completed extremely quickly and it was ready to collect the next day! I was delighted as I knew that my only other alternative was to get a board especially manufactured which would have been infinitely more expensive. I would highly recommend the services of Electronic Repair Ireland, and have done so to several other companies since I discovered them."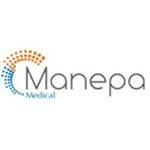 "We had a problem with motor controllers on some medical equipment which we support and sent the boards to Electronic Repair Ireland to be repaired. The service we received from Electronic Repair Ireland was excellent- they kept in touch with us throughout the whole process and were very knowledgeable about the work that they were carrying out. They were flexible to our needs and very efficient. We would recommend Electronic Repair Ireland for work of this kind in the future."
"We had a problem with one of our Photobooth machines that we needed to repair urgently. We brought the machine to Electronic Repair Ireland and within 24 hours, they were able to identify and repair the problem. We were very impressed with the speed of the work, the cost effectiveness and the level of professionalism shown to us. We would be more than happy to recommend Electronic Repair Ireland for any similar work."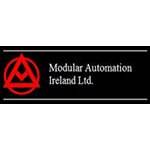 "We recently had a touchscreen controller (HMI) that had been damaged when it took a knock and the screen was dented. The manufacturer had informed us that it would need to be sent back to Taiwan at a substantial cost and a long wait for the repair to be completed , so we really needed to find an alternative option. We took it to Electronic Repair Ireland who provided a very professional and satisfactory service at a good price. We would happily recommend them and would certainly use them again if the need arose."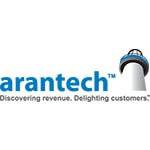 "We used Electronic Repair Ireland in relation to projector repairs and we were very happy with the professional and efficient repair service they provide. We are certain we would be using them again in the future and we are delighted to recommend them."
"Electronic Repair Ireland repaired my ultrasound machine that I use for verterinary purposes. These machines are astronomically expensive to replace and it is very difficult to find a company that can repair them. I could have sent it to the manufacturer but I wouldn't have gotten the service and attention that Electronic Repair Ireland gave me. The price was very fair and the machine is working fine now. I will definitely recommend them to others."
"We send laser equipment to Electronic Repair Ireland and find that the quality of the repair work is of a very high standard. They are professional through out the repair process. We will continue to send equipment for servicing to them."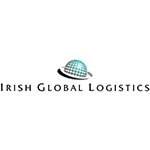 "We used the services of Electronic Repair Ireland to resolve a problem with a radar speed detection machine that measures the speed of a football. The nature of the machine means that it is prone to knocks from the ball, and this had caused a number of broken components. The team at Electronic Repair Ireland was able to repair the machine for us quickly and satisfactorily. Each aspect of the service was excellent, and it is now back in action out on the field. We appreciate the efforts and assistance we received, and we would not hesitate to use their services if this were to occur again. We are very happy to recommend them for a professional and efficient repair service."
"Electronic Repair Ireland repaired the PCB from Gerkros 15KW Wood Pecker. The repair was very satisfactory and the service we received was professional and efficient. As these machines are used outdoors we regularly need to replace PCB€™s, so it is very reassuring to know that a quality repair service is available in the future. We will certainly be happy to use Electronic Repair Ireland again, and would be delighted to recommend them to others."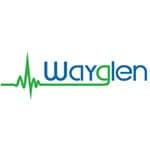 "Electronic Repair Ireland did a great job on repairing a Heidenhain TNC control unit for us and the machine is flying now. We have previously been sending these to the UK and we were delighted to find someone in Ireland who provide effective repair solutions on these high-precision and specialised units. We are happy to recommend them and will certainly be using their services ourselves again."
"Electronic Repair Ireland did fantastic work on repairing a Webomatic Vacuum packer for us. It is difficult to find a company who can repair these machines, and it was returned to us working even better than before. We're delighted to have it back and running happily. We would definitely recommend Electronic Repair Ireland to anyone who needs a reliable repair service!"
"The printing machine from one of our pieces of medical equipment was giving an error and had stopped working. Replacing this would have been very expensive and this budget just wasn€™t available to us. Electronic Repair Ireland repaired it at a fraction of the cost, saving us a fortune, and the machine is now running excellently. We would like to thank them for the friendly and professional service they provided and would be delighted to recommend them to anyone who needs a good repair service to avoid replacing a machine."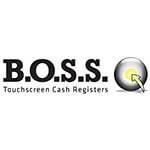 "We have been using Electronic Repair Ireland for repairs to various LCD panels and other IT equipment over several years and we are very happy with the level of service they provide. The repair solutions offered are much more cost effective to the other alternatives available, such as replacing the entire unit, and we will continue to use their services in the future."
"Electronic Repair Ireland carried out repairs on a number of pieces of our electronic catering equipment. To have these machines out of order for any length of time seriously hinders our ability to do business, so its important for us to have them repaired in a speedy fashion. We were very happy with all aspects of the service we received, and we will use Electronic Repair Ireland again if the need presents itself. We would gladly recommend their services."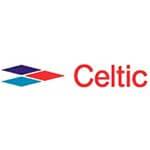 "We have been using Electronic Repair Ireland for repairs on Kannegiesser industrial laundry equipment and we were very happy with their service. We were delighted that they offer repair solutions on these as the only option available to us prior to using the services Electronic Repair Ireland was to send the faulty units back to the OEM and get refurbished replacements, however the financial efforts to do so were prohibitive. We will certainly use them in the future and would gladly recommend them."
"We had the main PCB controller from our Heidelberg Speedmaster printing machine repaired by Electronic Repair Ireland. The board was causing a short in the machine and replacing it would have meant sourcing one from the UK and would have cost a few thousand Euro, so repair was by far the preferable option. It was imperative to us to get this done quickly as we were out of production until it was done. I would like thank Electronic Repair Ireland for a great job done in a timely manner. With any luck we won€™t need their services in the future, but if we do we would be delighted to use them and would recommend them to anyone who needs a quality repair service."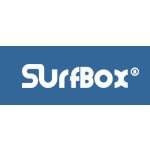 "We use Electronic Repair Ireland for repairs to faulty equipment which we periodically have and we are very happy with their services and will continue to use them as the need arises. We found the quality of work to be very good and their repair solutions to be cost effective."
"We used Electronic Repair Ireland for repairs to several vet ultrasound units and we were delighted with the prompt and professional service from the initial phone call to the execution and quality of the repair. Their service is first class and we would definitely recommend them."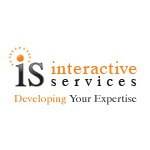 "Our voicemail system had a power short and wouldn€™t come on. The only option our supplier gave us was to replace it completely, which would have involved considerable financial cost. We then came across Electronic Repair Ireland. We were very pleased that they were able to successfully repair this for us and offer a much more cost effective solution to get it back up and running quickly. We would be happy to use their services in the future should the need arise."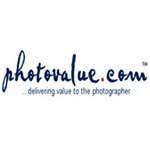 "Electronic Repair Ireland have assisted us with the repair of a PCB Board from a Guillotine and we found their services to be very efficient. We were satisfied with the standard of the repair and would use them again when required and would be happy recommend their services!"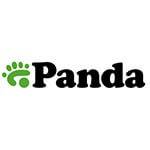 "We have been using Electronic Repair Ireland regularly for repairs on anything from PCB Bin Truck Boards to Handheld Scanners and found them to offer good value for money and reliable repair services. We would recommend them for their in-depth expertise and capability on all types of electronic and component level repairs."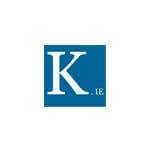 "I got the Yamaha Stereo Receiver back from Electronic Repair Ireland and it sounds absolutely superb. We€™ll done! I'm delighted with it and would be happy to recommend your services anytime!"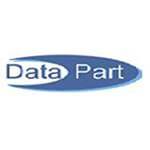 "We have used Electronic Repair Ireland for repairs of various Touch Screens, Printers and Barcode Scanners and we found them to offer a professional and very effective repair service. We will continue using them in the future and would certainly recommend them."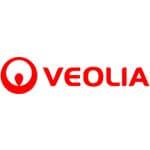 "Electronic Repair Ireland have assisted us with repairs on specialised industrial control equipment which would have involved considerable financial investment to replace. We were happy with the service and effectiveness if the repairs and will use them again as the need arises and recommend their electronic equipment repair services."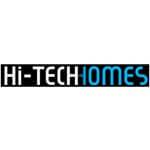 "I had a repair carried out by Electronic Repair Ireland on a specialist piece of electronic test equipment for the Satellite/TV installations industry called a Spectrum Analyser. The manufactures had gone out of business and none of my local 'TV and general electronics' repair shops would go near it without original circuit schematics, I even rang around in the UK but had no success with the only option available to replace the machine which would be very expensive. Finally I tried Electronic Repair Ireland and to my pleasant surprise they informed that they 'fix everything' even without their original schematics. I shipped it off to them at once and they rang me back in two days saying it was possible to fix and it would cost a fraction of the replacement price. The staff were very courteous and professional on the phone and a pleasure to deal with. I got back my analyser a few days later and needless to say it worked perfectly. I would have no hesitation in highly recommending Electronic Repair Ireland."
"Electronic Repair Ireland assisted us when we needed our Micros point of sale systems integrated with our existing technology so as to allow for flexibility of use. I would like to thank them for their professionalism and the high quality of their work. We will certainly use their services again and would recommend them to anyone who requires professional electronic assistance."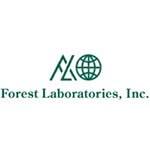 "We have been using Electronic Repair Ireland to provide repair and refurbishment solutions to us on items which fall out from our production facility. These items have ranged from touch screen displays to power inverters and keyboards as well as other expensive electronic equipment. We have found the overall quality, turn around time and general cost effectiveness (value for money) to be excellent and we fully intend to continue to use their services as our needs arise."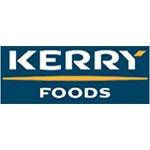 "We were looking for a supplier to support our site engineering department with electronic repairs and came across Electronic Repair Ireland. Once the expectations were set and agreed with the project team we sent out a number of PCBs and an Industrial PC where repairs were carried out efficiently and costs effectively.
The team at Electronic Repair Ireland have continued to support us with numerous repairs both on and off site. My aim for local suppliers with cost effectiveness in mind have well been met by Electronic Repair Ireland and we continue to work with them as required."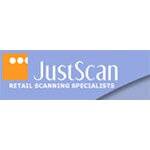 "We have been using Electronic Repair Ireland for over 2 years now in relation Electronic Point-of-Sale (POS) repairs. The service and professionalism offered by the staff at Electronic Repair Ireland is excellent. They are efficient in turning around our repairs which is essential for us in our business. We will continue to use them in the future."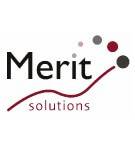 "We use Electronic Repair Ireland to repair and upgrade touch screen monitors for our POS Systems customers. Some of the items are from older legacy systems where good quality replacements are hard to find or unavailable. We find the reliability of these reworked items to be excellent and both ourselves and our customers are delighted with the quality and service provided."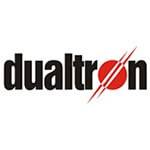 "We have used Electronic Repair Ireland on a few occasions in relation to repairs required on our POS systems and we have found them to be reliable and professional in their approach. Replacing this good but older equipment can be an expensive and difficult task due to software compatibilities and it is reassuring to know that we can count on them to provide the service when needed and we would happily recommend their services to anyone who should have a requirement for electronic equipment repair."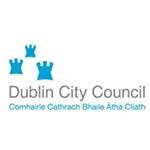 "Electronic Repair Ireland have provided a Parking Meter component repair service for Dublin City Council and we have been impressed with their professionalism and efficiency."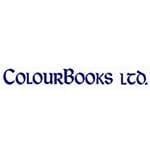 "We have been looking for quite some time for a company able to assist us with the repair of three knife trimmers as used in the printing industry and we were delighted when we came across Electronic Repair Ireland who were able to repair the units for us. These items are extremely expensive to replace and the spare parts for them are also very hard to come by. We were under extreme pressure to get these machines back up and running and are very grateful to the entire team for their efforts and flexibility."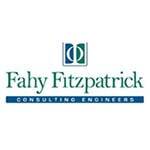 "We used Electronic Repair Ireland in the repair of several monitors which had developed fault where they showed a picture for a split second, only to immediately go blank. We were very pleased with the work, which was carried out in a very professional manner – from the initial query and diagnosis of the fault, right through to the repair and collection of the monitors. We found them reliable, offering a fast turn-around time on the repair and would be happy to use their services again in future, as well as recommend them to others."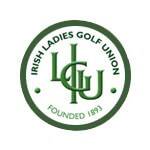 "We had a faulty BenQ projector which was giving a blue screen on startup and then would automatically shut down. We took this to Electronix Sevices who offered a very good and quick service on this and we especially appreciate the follow up call from the engineer after collecting the projector in perfect working condition. We would happily recommend and would use certainly use them again if the need arose."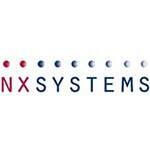 "Our company has used Electronic Repair Ireland to resolve a power issue on one of our systems. This couldn€™t have happened at a worse time as we were just in the process of opening a new office in Dublin, but the team at Electronic Repair Ireland has understood the urgency of the situation and were able to repair the unit for us and have it ready for us the next day. We appreciate their efforts and assistance with this and would certainly not hesitate to use their services again in the future."
"Electronic Repair Ireland have successfuly repaired a control unit from a Belize Handychair wheelchair which had gone faulty after the unit was wired up incorrectly to the batteries of the chair. Electronic Repair Ireland have done a great job and offered a quick service as well. I was very happy with their services and delighted the unit is now working perfectly. I have already recommended them and would have no hesitation in using them again."
"We€™ve recently had a number of faulty projectors which we sent to Electronic Repair Ireland to fix and refurbish. The team identified the root cause of the problem with the units very quickly and did an excellent job in repairing and returning the projectors to us.
We were very happy with the efficient service we have received, from the professionalism and skill including their initial communication, the turnaround time and the cost effectiveness. We would have no hesitation in using or recommending their services again if ever the need should arise!"
"Electronic Repair Ireland have done a great job in repairing several Touch POS units which had been powering off intermittently and would not boot into the Operating System.
We would generally need to address any such repair requirements by sending the units in the UK, which can be a costly and time consuming process and we were happy to find an local Irish company who have the capability and expertise we need in such instances.
We are very pleased with their professional and efficient service and we would not hesitate to use them in the future."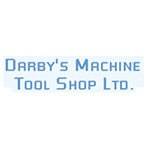 "We dropped in the faulty parts into Electronic Repair Ireland on a Friday evening and collected them just a couple of days later and, thanks to them, our machine is now re-assembled and perfect working condition.
This was probably a run of the mill, everyday job to Electronic Repair Ireland, but to our company it was a major issue and I would just like thank them for a great job, well done. I hope we won't run into other difficulties any time soon, but we will have no hesitation in using their services and recommending Electronic Repair Ireland to anyone who is looking for a reliable, efficient and quality electronic repair service."
"I used Electronic Repair Ireland to solve a problem with a high value piece of equipment needed in the surgery. I had been told by the suppliers' agent that it was not repairable and needed to be completely replaced. The machine is fairly complex but since I had a second one, I was able to identify that actually two boards within the machine were faulty but of course I had no capability or knowledge on how to fix them.
I came across Electronic Repair Ireland who felt that they could help and who carried out the work in a most helpful and professional manner. Having installed the boards back in the machine I am most pleased to say that it is up and fully functional which is very valuable to me. I am very grateful to Electronic Repair Ireland and I can really say that I would highly recommend them to anyone who finds themselves in a similar situation."